INCLUSIVE PROGRAMS :
Pride in Diversity
Australian Workplace Equality Index Tiers :
N/A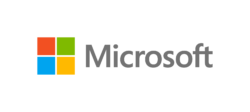 Growth mindset: At Microsoft, we're insatiably curious and always learning. We ask questions, take risks and build on each other's ideas, because we are better together. We lean in to uncertainty, take risks and move quickly when we make mistakes, because we know that failure happens along the way to innovation and breakthrough.
Customer obsessed: We are passionate about helping our customers achieve more, and that means we really listen and learn from them. We bring solutions that don't just meet the needs of customers and their businesses, they often surprise and delight them. Then we innovate further to give them even more.
Diversity and inclusion: We don't just value differences, we seek them out. We invite them in. Microsoft is a place where employees can be who they are. We value diverse perspectives. And as a result, we have better ideas, better products and happier customers.
One Microsoft: We are a family of individuals at a truly global company, united by a single mission. We work together, building on each other's ideas and collaborating across boundaries to bring the best of Microsoft to our customers and the world.
Making a difference: Our employees have access to the latest technology and tools, the power to build on the company's far-reaching momentum and the drive to change the world. We can make a difference. Together, we can help billions of people around the globe use digital technology to achieve amazing things.
Who We're Looking For:
No matter where you work or what you do—it's people that make the difference. We have a variety of teams to choose from; our opportunities are broader than you might think. You could find yourself working on software applications and services for consumers, gamers, developers, businesses or governments. At Microsoft we hire across a broad range of roles including engineers, cloud solution architects, technical sales, human resources, finance, marketing and operations and more! So why not take a closer look at Microsoft? Explore what we do, where we do it, and what life is really like at Microsoft. You might be surprised.  [Career Opportunities]
Organisational Benefits:
Salary Sacrifice towards ChildCare
Wellness + Fitness
Superannuation + Insurance
Health Insurance
Microsoft Stock
Flexible work environment